Kollenfestivalen Oslo 2012-06-30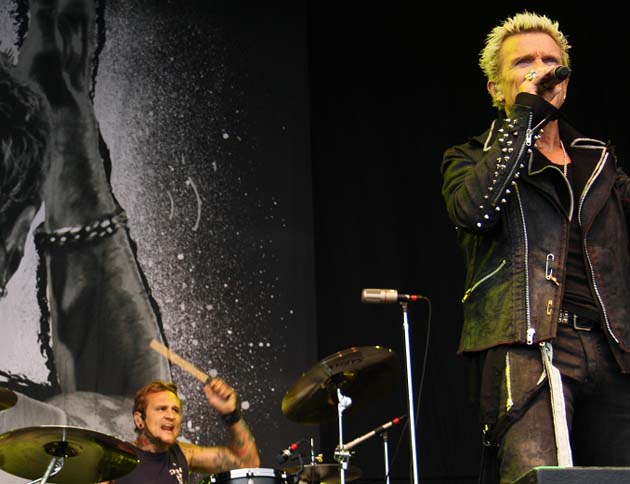 Billy hade den otacksamma uppgiften att vara först av de "stora" bandet denna dag och samtidigt uppvärmare åt en trött eftermiddagspublik, dessutom var speltiden begränsad till en timme så förutsättningarna krävde en ganska komprimerad setlista utan några större utsvävningar.  Till hjälp har han gitarristen Steve Stevens, denna supermusiker som även spelat med tex Vince Niel, skrivit filmmusiken till Top Gun och som också spelade båda gitarrsolona på Michael Jacksons "Dirty Diana" mm.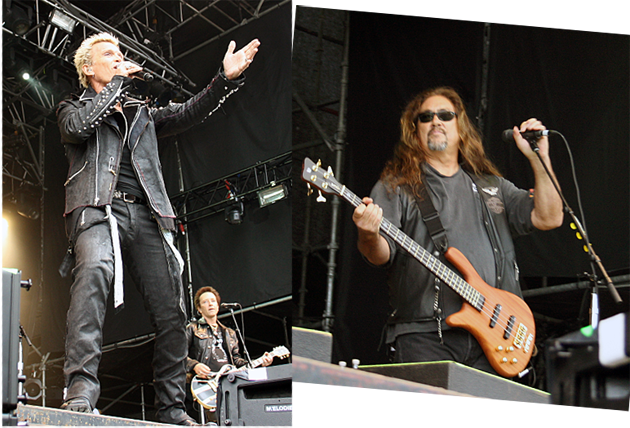 När jag såg Billy senast så var det 2005  som headliner och med den nya Comebackcd´n: Devils playground helt färsk.  Slimmad gymmad och drogfri så intog han hovet med stil och med en revanchglöd som hette duga, Idag så var det helt ok, men inte några extravaganzer eftersom tidsschemat inte tillät detta, men fansen fick ändå en nästintill perfekt setlista  med många av hans största låtar från framförallt 80-talet( jag hade gärna sett att Steve  fått lite mera utrymme men man kan inte få allt).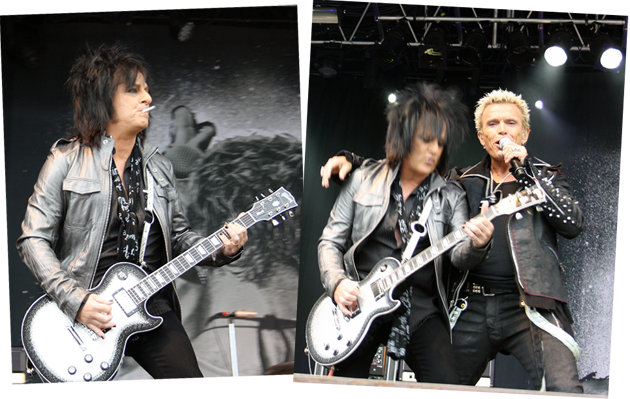 Många Generation X låtar men också de stora hitsen som soloartist finns med på dagens set:
1: Ready steady go
2: Dancing with myself
3: Shadows
4: Flesh for fantasy
5: To far to fall
6: Eyes without a face
7: L.A Women (Doors cover)
8: King Rocker
9: Running with the Boss sound
10: Blue highway
11: Rebel yell
encore
12: White wedding
Billy levererade  sina pop-punklåtar på sitt bästa vis och som 57-åring så håller han än och säkert ett bra tag till.  Själv så fick jag lust att se Adam Sandler-filmen: "The wedding singer", där Billy medverkar i slutscenen.  En underbar parodi-/nostalgifilm om 80-talet.
Johan Jansson