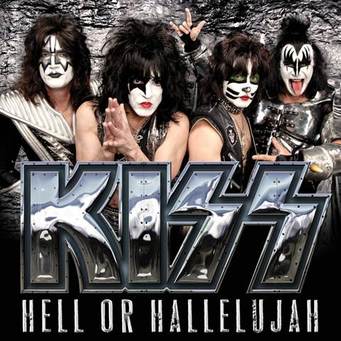 I höst kommer rocklegenderna KISS att släppa 12 stycken nya låtar och det utlovas "straight ahead rock & roll" för hela slanten. Albumtiteln är ödmjukt nog ´Monster´ och albumet ska dyka upp under oktober månad.
´Monster´ blir bandets 20:e studioalbum och under deras 40-åriga karriär har dom sålt över 100 miljoner album. Dom har under den här tiden även blivit tilldelade 28 guldskivor vilket är mer än något annat amerikanskt rockband har lyckats med.
Albumet är producerat Paul Stanley och Greg Collins, precis som föregångaren från 2009, ´Sonic Boom´. Första singeln är den självbiografiska  "Hell or Hallelujah"  och kommer att släppas digitalt den  2:a juli.
Paul Stanley beskriver den så här:
"a battle cry that encapsulates the entire record… one way or another, we're going to do it our way."
På det nya albumet går KISS tillbaka till rötterna och ´Monster´ visar på varför bandet från början plockade upp gitarrer, eldkastare och smink för att underhålla miljoner och åter miljoner människor.
"There are no symphony orchestras, boy choirs, keyboards, outside producers or songwriters on this album," promises Gene Simmons. "The best thing we did was to turn inwards to ourselves. Tommy and Eric have revitalized this band, with a work ethic and the talent to back it up. This is a real band effort. KISS has become a behemoth. We're going where no bands have gone before."
Den 4:e juli kommer KISS uppträda på The Forum i London och pengarna går till den brittiska välgörenhetsorganisationen "Help For Heroes". Organisationen samlar in pengar till brittiska soldater som sårats, skadats eller blivit sjuka under sin tjänstgöring. Bandet själva har mycket att tacka England för och "Monster" är definitivt influerat av landets legendariska rockband som även inspirerade dom själva att börja spela.
"We're all Anglophiles in this band," says Simmons. "America may have invented rock and roll, but England knew what to do with it. They gave us the Beatles, the Stones, Led Zeppelin and the Who."
NYTT ALBUM I OKTOBER – NY SINGEL "HELL or HALLELUJAH ute 2:A JULI.
Läs mer här: kissonline.com kissmonsterbook.com universalmusic.com.